There's a reason why you do not use decorative epoxy for exterior or industrial settings. Interior epoxy floors are an increasingly popular way to invest in your home. That's because this attractive resin coating can provide unique, swirling, three-dimensional effect designs that flow throughout your living area. Not only that, but once you install this residential flooring, you will have an easy to clean surface free from damage that can last for decades. 
If this sounds intriguing to you, read on! Let's talk about what epoxy flooring can do for you
Marble Epoxy: Bringing Style and Substance to Your Space
Marble is a classic material that is far too expensive for use in the modern environment. However, fortunately for you, there is an alternative with epoxy. With a pearlescent finish and sparkling, eye-catching fragments embedded in the surface, your floor space can provide the appearance of a marble bathhouse– at a fraction of the cost. 



Not only that, but epoxy flooring can provide a unique design specific to your home or restaurant flooring, so friends or customers can wonder at the exciting and attractive appearance while knowing it is one of a kind. Even floors installed by the same contractors will always be different from one another. You'll know that no one else has the same color and design pattern.



Perhaps you're more interested in the appearance of molten metal, storm clouds, or colored glass. Whatever look you desire, reach out to our contractors to estimate how we can take your home or business to the next level using epoxy.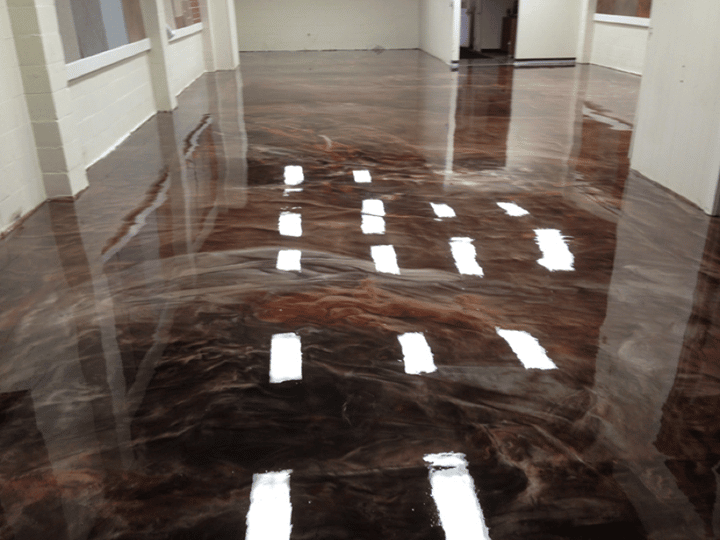 Reflective Epoxy Brings Excitement to Every Room
Brilliant colors, exciting patterns, and a durable surface make epoxy a go-to flooring option for all interior and exterior spaces. 
Consider the shiny, reflective surface and how you can brighten up any room up to 300%! A well-lit Fourier can invite your guests into your explicitly modern yet oh-so-affordable home.
Or think about your restaurant flooring: how would you want to display your impeccably clean floors but through a reflective and bright shiny surface? As a USDA approved flooring material, installing epoxy resin floors is an investment in your business for the future.
At SD Epoxy Floors, we professionally install commercial and residential epoxy flooring for your home or business. With over 10 years of experience, we're your local contractor that stands behind our work. Give us a call today!
Serving San Diego with Quality, Tough-as-Nails Flooring
You are no more crying over spilled milk in the carpet fibers! With SD Epoxy Floors, your home will be spill-proof, ding proof, and pet-proof, with an easy to wipe up a surface that lasts for years. 
If you live in one of these communities, reach out to your neighborhood flooring experts and see how we can make your home or commercial flooring as lovely and healthy as possible:
Chula Vista, CA

El Cajon, CA

Escondido, CA

La Mesa, CA

San Diego

San Diego County
We provide free estimates and are always honored by the opportunity to manifest excellence for our customers. Give us a call today, and let's transform your space with decorative epoxy.